Our Approach
Blue Max Dog was founded by Carol Ahearn in 2000, and since then has helped hundreds of pet dog owners to improve their relationship with their dog by using gentle techniques and positive reinforcement methods. Our approach is simple, effective and an enjoyable experience for dogs, owners and their families.
Our Story
Over thirty years ago, Carol started as a conformation handler, showing her Fox Terrier 'Otto'. She owned a few herding dogs with great agility inclinations and currently has three dogs as part of her family: Bella, a mini Dachshund with an extensive catalog of tricks, Aja, a Belgian Tervuren that loves agility, enjoys rally, and endures obedience and tracking; and Lupa a Belgian Tervuren that is excited about agility training.
Always learning, and teaching
Carol is an APDT certified dog trainer and an ITC graduate with experience in a variety of environments from private lessons to large classroom settings and workshops. She is an AKC CGC Evaluator and is a member of the behavior department at the Center for Shelter Dogs in Boston where she is involved in dog evaluations, behavior modification programs, and special adoptions. To stay current with the latest methods and findings in dog training, Carol participates in many dog behavior related seminars and courses.
Association of Professional Dog Trainers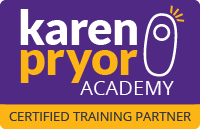 Karen Pryor Academy
Certified Training Partner

AKC Canine Good Citizen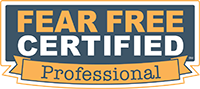 Fear Free, LLC
Fear Free Certified Trainer

Animal Behavior College
Authorized Mentor Trainer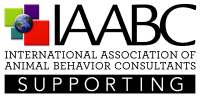 International Association of Animal Behavior Consultants
In-home lessons or group classes available
We are happy to help you evaluate the type of training and schedule that will work best for you and your dog