We're so proud and happy to have served our clients for over 15 years and appreciate your kind words and feedback.
---
Kirk, Margo, and Charlie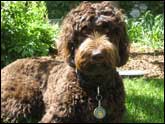 "We started working with Carol when Charlie was only 12 weeks old. He was an energetic, wild puppy, and as first time dog parents, we needed a lot of help! Carol's positive reinforcement approach to training worked like magic for us. Charlie responded very well, and her techniques fit into our lifestyle with ease. We now have a dog who receives compliments on his good behavior, and we owe it all to Carol. She is an excellent trainer and a wonderful resource. We recommend her wholeheartedly."
---
Maddy K. and Family and Maxie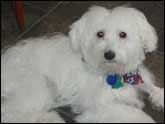 "From the beginning, Carol's knowledge, experience and demeanor won us over and we trusted her and her words were gospel! She has been right on target with everything! We owe everything to Carol and I have since recommended her to many of my friends. Her insight and expertise as well as her manner are always professional and top notch. She is a wonderful person to have in your and your pet's life."
---
Sal, Lynda, Daisy and Murphy
"It has been over 3 years since we first met Carol and each and every time our dogs see her they get so excited.  They love her.  Carol uses love and patience in her training and that is so important to us, to have found someone who cares for our dogs as much as we do.  It is evident that Carol enjoys her work and her clients enjoy her classes.  We would recommend Carol to anyone who has a dog, she is as vital to your pet's well being as their veterinarian. Carol is an excellent trainer."
---
Lori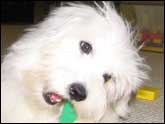 "Carol's training methods are both fun and effective. She really knows what she is talking about!"
---